Párását Bálák – Parashat Balak
"S megnyitotta az Örökkévaló a szamár száját […]" (4Mózes 22:28.) – Figyelmeztette az Örökkévaló Bileámot, hogy ne bízza el magát, ne legyen gőgös, hogy próféciát lát. Hiszen a szamár biztos, hogy nem érdemli meg, hogy láthassa a Teremtő angyalát, illetve beszéljen, most mégis "kiérdemelte" ezt, mert ezzel  Izrael népének javát szolgálta. Ugyanígy ő is – Bileám – csakis azért kapta meg a prófécia lehetőségét, mert az Izrael népének javát szolgálta, ő maga viszont nem volt érdemes rá jobban mint a szamár (Kli Jokor).
"S mondta Bolok Bileámnak: Se meg ne átkozd, se meg ne áldjad." (4Mózes 23:25.) – Meg kell értenünk miért egyezett most bele Bolok abba, hogy "[…] meg ne átkozd"? Úgy tűnik, hogy megértette, hogy megvalósul, amit ígér a Tóra: "[…] de az Örökkévaló a te Istened nem akart hallgatni Bileámra, és átváltoztatta az Örökkévaló a te Istened az átkot számodra áldássá, mert szeret téged az Örökkévaló a te Istened." (5Mózes 23:6.) Vagyis minél jobban, minél többet akarta Bileám átkozni a népet, annál több áldást kaptak. Ezért mondta Bolok: "[…] se meg ne átkozd" – ne próbáld átkozni őket többet, hogy ne kapjanak több áldást (Chászám Szajfer).
"Felemelte Bileám a szemeit és látta Izraelt, mint lakik törzsek szerint; és szállott reá Isten szelleme." (4Mózes 24:2.) – RáSI: "látta, hogy bejárataik nem egymással szembe nyílnak, és szállott reá Isten szelleme, elhatározta szívében, hogy nem átkozza őket." RáSI magyarázatának egyszerű értelme, hogy Bélám látta, hogy egyikük nem néz bele a másik életébe, nem kíváncsiskodnak. Rabbi Boruch miMezsebuzs magyarázata a következő: úgy áll a Midrásban, hogy a Teremtő azt mondja népének: nyissatok nekem kaput, mint a tű foka, én pedig nyitok nektek, mint egy terem kapuja. 
Azaz, ha az ember mutat egy kis jelet, hogy közeledni akar az Örökkévalóhoz, akkor a Teremtő nyit felé egy hatalmas kaput, hogy be tudjon lépni és közeledni tudjon hozzá. Ez RáSI magyarázatának mélyebb értelme. Bileám látta, hogy a kapuk nem egymással szemben vannak és nem egyformák kapujaik: míg Izrael kapuja kicsi és szűk, addig a Teremtőé széles és hatalmas. Ebből megértette az Örökkévaló óriási szeretetét népe, Izrael felé, és megértette belőle, hogy nem képes megátkozni őket.
Gut sábesz, Paskesz Zev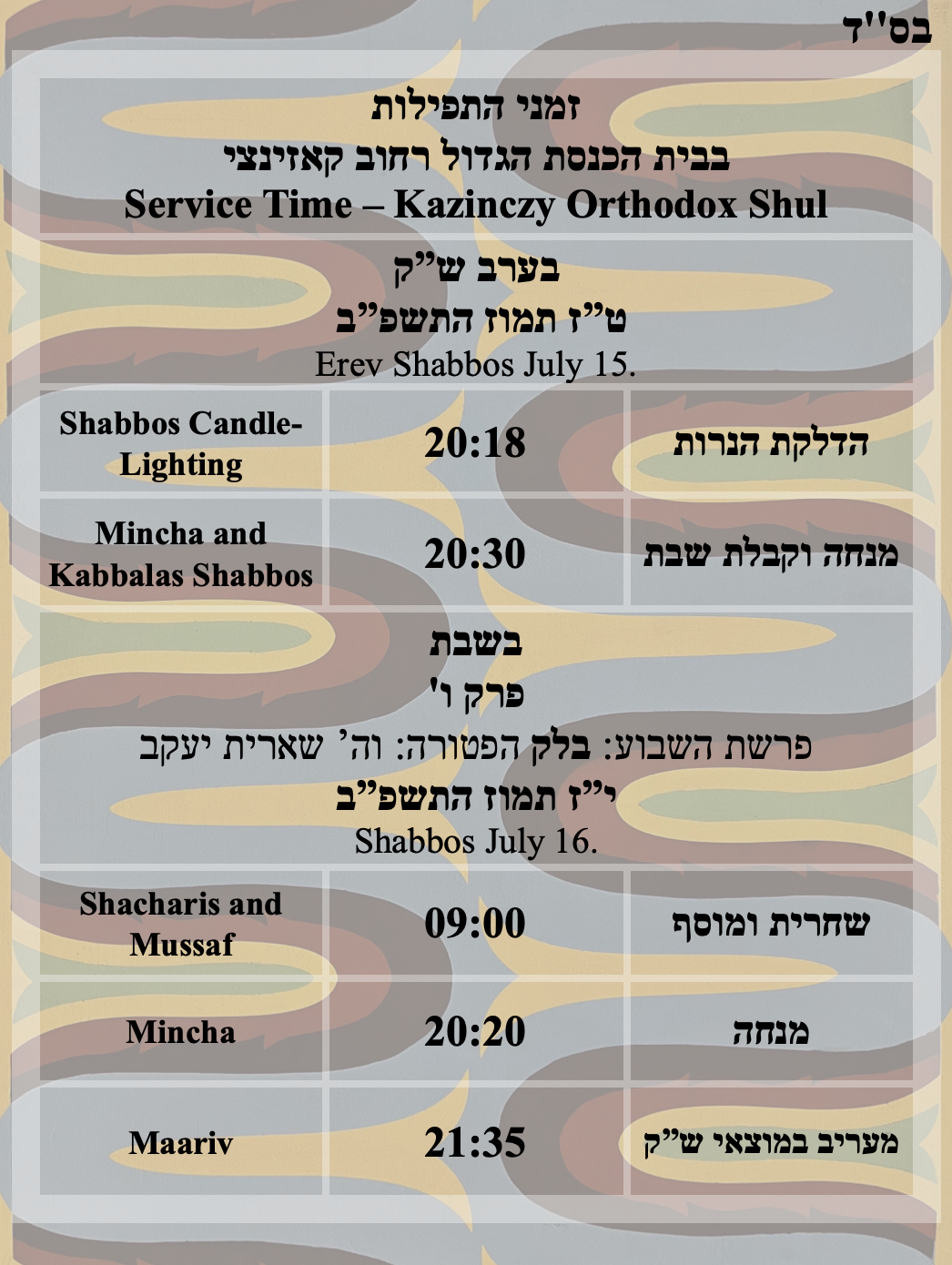 The central character of this week's parasha, Bilam, seems rather peculiar. On the one hand, we know that he was a prophet, and not just any prophet, but one rivalling Moshe in abilities. 
"There never arose in Yisrael a prophet like Moshe." (Devarim 34:10) but outside Yisrael, a prophet like Moshe did arise – Bilam! We are clearly dealing with a very unique person. 
On the other hand, though, his actions seem comical. He is try to manipulate the Creator of the universe. "HaShem came to Bilam at night and said to him, If the men have come to call for you, go with them…" (Bamidbar 22:20) Bilam appears to have HaShem's approval for his plan of attack – he seems to have changed HaShem's mind! In fact, there was no approval at all, and no changing of HaShem's position. 
The Gemara uses this episode to teach us a principle in how HaShem runs the world: "B'derech she'adam rotze leilech bah, molichin oso" – A man is led along the path that he wishes to travel. If a person really wishes to pursue a course of action, no matter what it is, he will actually be aided in doing so. 
When we are confronted with a new situation, our task is to see truth and avoid being blinded by personal bias. Once we make the correct decision, we can also benefit from the principle of "a man is led along the path that we wishes to follow" and receive special assistance in pursuing good. "One who comes to purity himself receives assistance" (Yoma 38) (Brea, Slifkin).            
Shabbat Shalom, Paskesz Sharon