Kóserság: a feltétel nélküli Isten-szeretet
Hetiszakaszunkban a kóserság törvényeiről olvashatunk, melyek a kezdetektől fogva a zsidó vallás alappilléreinek számítottak. Az e heti szakaszban megtudjuk, hogy melyik állatokat ehetjük, és melyeket nem. De mi az oka a kóserság törvényeinek?
Soha nem állíthatjuk, hogy pontosan tudjuk egy micva okát is, hiszen a Tóra megelőzi a világot, a micvák már a teremtés előtt is léteztek. A legtöbb, amit a micvákról elmondhatunk, az az, hogy láthatjuk, hogy milyen funkciókra vannak szánva, de azt már nem tudhatjuk, hogy az Örökkévaló miért szánt bizonyos micvákat bizonyos funkciókra.
Ráv Simson Raphael Hirsch elmagyarázza, hogy a kóserság tartásának célja, hogy a segítse az embert abban a feladatában, hogy a fizikai testét alárendelhesse a spirituális lelkének. Azonban a kóserság a micvák chukim részébe tartoznak, melyek megértésébe nem vagyunk beavatva, melyek megértése meghaladja a mi felfogásunkat.
A chukim csoportjába tartozó micvákat nem azért tartjuk be, mert pontosan értenénk azok miértjét, hanem azért mert az Örökkévaló azt parancsolta. Mint ahogy a Szináj hegyénél azt mondtuk: "náásze v'nismá", vagyis "megtesszük és meghallgatjuk", – elköteleztük magunkat a feltétel nélküli Isten-szeretetre. A kóserság betartásával tehát megerősítsük a Teremtőnkhöz való kötődésünket.
Sábát sálom,
Paskesz Sharon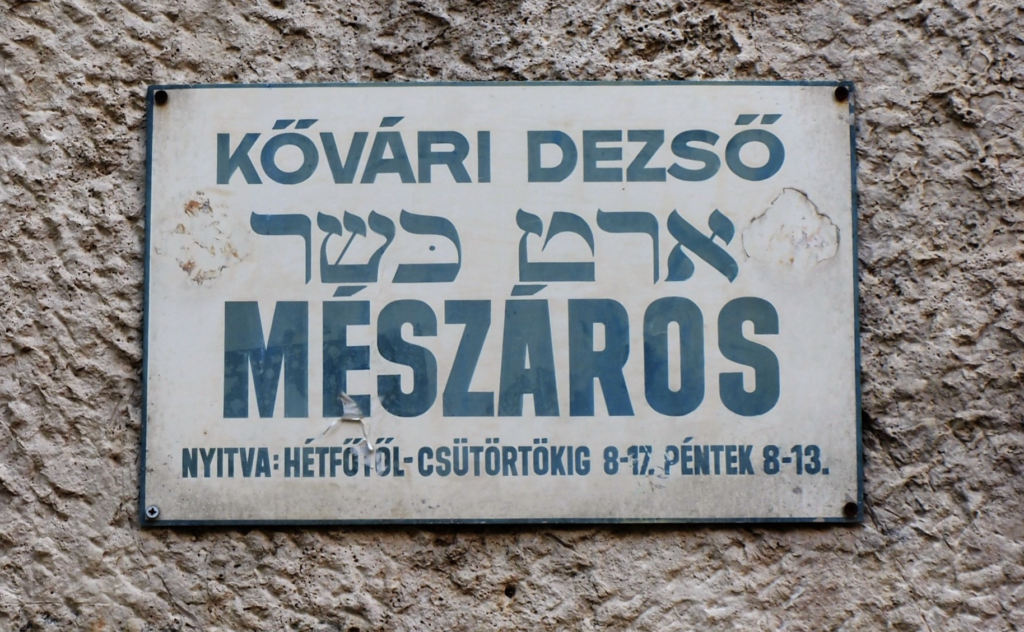 Parashat Shemini
Kashrus has always been one of the central aspects of being Jewish. In this week's parasha, we are told which animals we may eat, and which animals we may not eat. Why do we have laws of kashrus?
We can never claim to know the reason for a mitzvah, the Torah precedens the world, and therefore the mitzvah existed before the situation did! The most we can say about any mitzvah is that we can see the function for which the mitzvah is intended: but why HaShem wanted to have such a function in the first place, we can't know.
Rav Shimshon Raphoel Hirsch explains that a kosher diet is to aid man in his task of submitting his physical body to his spiritual soul. However, we know that kashrus is part of our chukkim, the mitzvos whose function is beyond our grasp.
We keep the chukkim because HaShem says so. That is all we need. At Har Sinai, we said "Na'aseh ve' nishma", "We will do and we will hear", committing ourselves to fulfilment of the mitzvos even if we don't understand. The essential aspect of our observance of chukkim is that it demonstrate and reinforce awareness of Heaven.    
(Slifkin, Brea)
Shabbat Shalom,
Sharon Paskesz