Paskesz Sharon hetiszakasztanítása – Parashat Beshalach
Bösálcáh hetiszakaszunkban olvashatunk történelmünk egyik legnagyobb csodájáról, a Nádas tenger kettéválásáról. Azonban ezt a látványos eseményt némileg elrontják az ezt megelőző történések, a zsidó nép tökéletlen hozzáállása, hiszen a közeledő egyiptomiaktól való félelmükben Mózes ellen fordultak: "Nincs elég sír Egyiptomban, hogy elviszel minket meghalni a sivatagba?"
Ez volt panaszuk hosszú listájának a bevezetője. Később azt olvassuk, hogy azért panaszkodtak, hogy nincs víz, nincs hús…
A kommentárok azt mondják, hogy a zsidók panaszai, kérései a HáSém iránti hűségük mértékétől függött, attól függően, hogy az Örökkévaló mennyire engedett a kéréseiknek. A mi elkötelezettségünknek azonban nem szabad meginognia, ha úgy érezzük, hogy nem kapunk eleget.
A megfelelő hozzáállás az ima. "Tudom, hogy minden az Örökkévaló kezében van, s kérem, hogy teljesítse kérésemet."
Az Egyiptomból kivonuló őseink hiányosságának tehát az a célja, hogy az Örökkévalóval saját kapcsolatunkat erősítsük meg.
Sábát sálom!
Paskesz Sharon
Parashat Beshalach includes one the greatest miracles of our history, the splitting of the Reed sea. Unfortunately, this spectacular event is somewhat marred by the less than perfect attitude of the Jewish people immediately preceding it. In fear of the approaching Egyptians, they turned against Moshe: "Are there not enough graves in Mitzrayim, that you take us out to die in the desert?" 
This was the inaugural feature of a long list of complains. Later we read that they protested that there was no water, and no meat.
The commentaries detect a slight note of demand in the protest. There was an implication of their loyalty to HaShem depending on his acquiescing to their demands. Our commitment isn't to be tossed aside if we feel we're not getting enough out of it. 
The proper attitude is prayer. "I know that everything rests in the hands of HaShem, please grand me my request."
Any lack that we experience is designed to strengthen the relationship between  us and HaShem.
Shabbat Shalom,
Sharon Paskesz
(Levovitz, Slinking, Brea)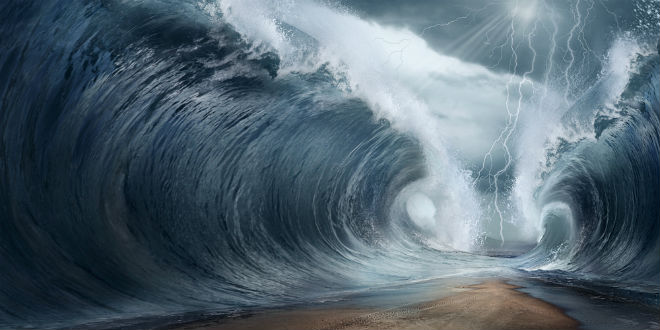 Kép forrása: rabbisacks.org