Paskesz Sharon rebecen gondolatai a hetiszakaszhoz – In English: Parashat Yitro
Amikor az Örökkévaló közli Majse Rábénuval a közelgő Tóra-adást, akkor a következőt mondja: "Íme, én eljövök hozzád felhő sűrűjében, hogy meghallja a nép, midőn veled beszélek és benned is higgyenek örökké."
Úgy látszik, hogy a zsidók csak a Szináj hegyi fantasztikus megtapasztalás után hitték el, hogy Mózes valóban szó szerinti közvetítője az Örökkévalónak. HáSém pedig nem akarta, hogy a judaizmus örökre megkövetelje a hit irracionális ugrását, vagy, hogy a Tórában bármiféle módosítás legyen. 
A Szináj hegyen kristálytiszta volt az Örökkévaló észlelése, a zsidók szemtől szembe megtapasztalták az Isten hatalmasságát, még meg is rémültek ettől, s kérték, hogy a továbbiakat már csak Mózes maga közvetítse feléjük az Isten szavait.
Ennek eredményeként milliók kaptak tanúbizonyságot arról, hogy a Tóra, melyet Mózes mondott el, azok az Örökkévaló szavai, tiszták és meghamisíthatatlanok. Ez a Tóra igazságának lenyomata, mely soha nem fog megváltozni.
Sábát sálom,
Paskesz Sharon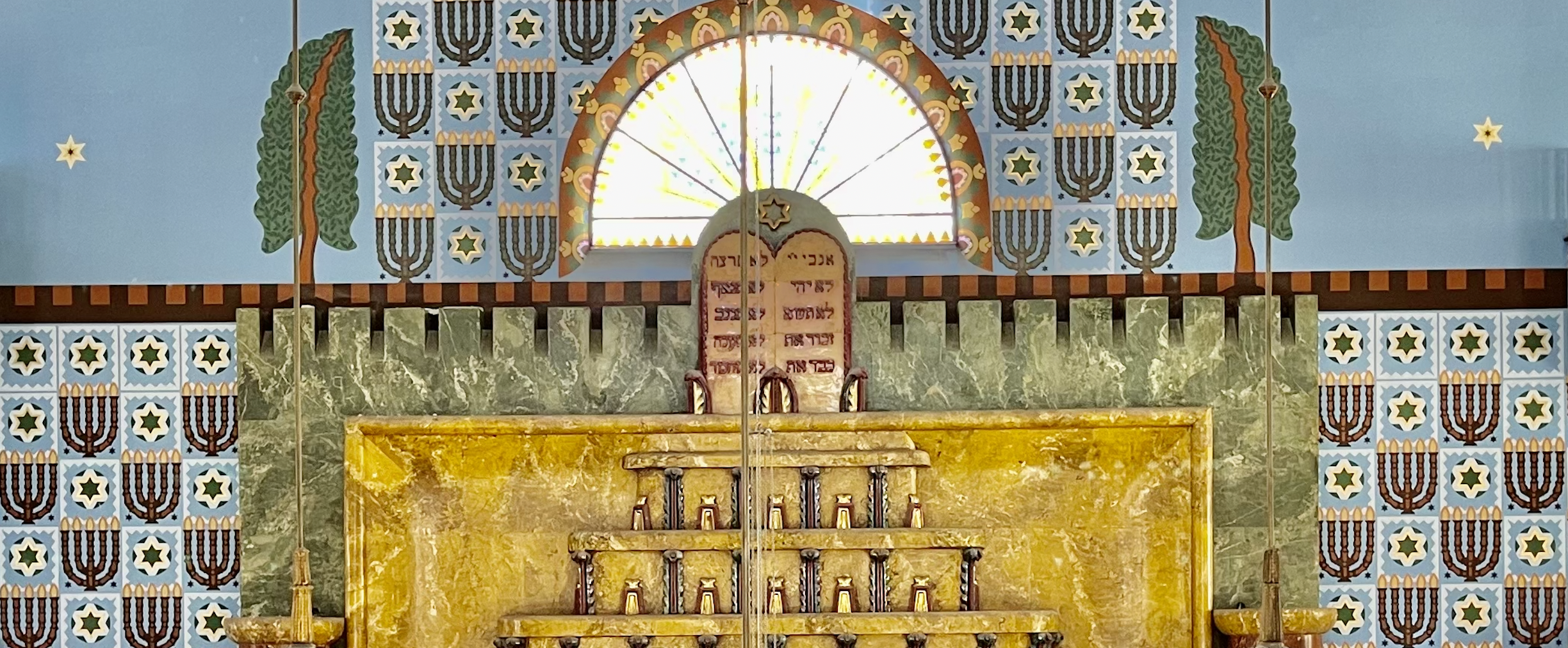 When HaShem informs Moshe Rabbenu of the forthcoming giving of the Torah, He says: "Behold, I will come to you in the thick of a cloud, so that the people will hear Me when I speak with you , and they shall believe in you forever."
It seems it was only after the Sinai experience that the people believed Moshe to be genuine. HaShem did not want Judaism to forever require an irrational leap of faith, or suggesting any modification to the Torah.
At Mt. Sini it was crystal clear perception of HaShem, experiencing HaShem speaking to them face-to-face, and ensuring that the people heard Him speak to Moshe and instruct him to relay the rest of the Torah.
As a result, we have the testimony of millions, that the Torah which Moshe gave us is HaShem's word, pure and unadulterated. It's a Torah which is the blue print for creation, which will never be changed.
(Sources: Weinberg, Slinking, Brea)
Shabbat Shalom,
Sharon Paskesz